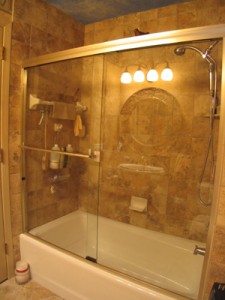 According to an article by the National Association of Home Builders (NAHB) remodeling is the way to go for families that are looking to change their home. The article compares remodeling vs. moving for those families looking for a change. Remodeling your home is the best option according to NAHB because:
Remodeling allows you to customize your home to meet your needs and desires. The only similar, but much more costly alternative, is to have a brand new custom home designed and built.
Remodeling means that you don't have to give up a familiar neighborhood and schools.
Remodeling is a more efficient use of your financial resources. According to the American Homeowner Foundation, selling your home and moving typically costs about 8-10% of the value of your current home. And much of this goes into moving expenses, closing costs, and broker commissions – items that have no direct impact on your home's quality.
Remodeling can be stressful, but few experiences are more stressful than moving.
The main reason families choose to remodel their homes is to make it a more functional and enjoyable space to build their memories. Finding a custom remodeling company that is up to speed on current design trends is recommended.According to NAHB, Each year, Remodeling magazine conducts its "Cost vs. Value" report to assess which remodeling projects create the greatest return on investment. Not surprisingly, the two rooms used most in a home, kitchens and baths regularly come out on top.Click here to read the full article.