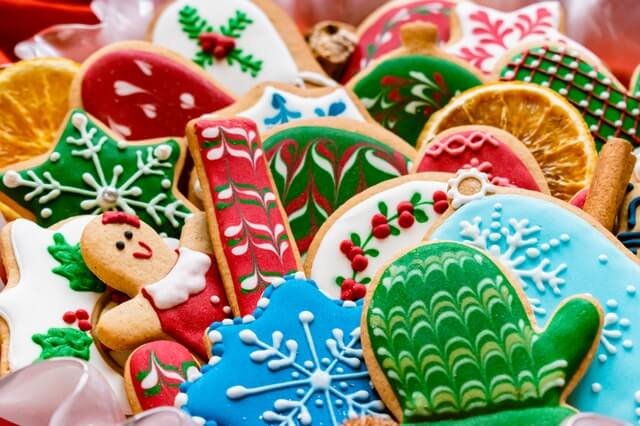 The holidays are upon us, and we all know what that means: it's cookie baking season! While baking cookies and other holiday treats are a wonderful way to bring good tidings and cheer, a lackluster kitchen may result in you feeling less than festive. If so, it may be time to consider a remodel!
Scroll below for five must-have features for creating the ultimate cookie baking kitchen!
Prep Space, Yes Please!
Making cookies and other holiday goodies can take up quite a bit of space. A large kitchen island is the perfect addition to a cookie baking kitchen. It provides plenty of room for mixing up ingredients, rolling out dough, allowing cookies to cool, decorating — you name it, an island can accommodate it!
Open Shelving
If you've ever had to stop mid-recipe to hunt for a baking tool or ingredient, you know what a pain it can be; your hands covered in sticky dough, trying to remember where you left off. Open shelving provides easy access to the tools, equipment, and ingredients you use the most. In addition to being practical, they're an excellent way to dress up your kitchen with beautiful displays!
Dreamy Double Ovens
If you have the space, installing double ovens will make your cooking baking kitchen all the more efficient. Better yet, choose a model that includes convection heat. Convection ovens recirculate heat to ensure cookies, crusts, and other treats are baked evenly.
Custom Storage
If there's one thing a cookie baking kitchen needs, it's storage. If it's custom storage? Even better! Customized storage solutions make it easy to keep all your cookie baking supplies organized and ready to go, from cookie sheets and measuring cups to ingredients and more.
Stylish Cookbook Display
Whether you're strictly a holiday baker or a year-round baking enthusiast, you've likely accumulated some cookbooks over the years. Incorporating a cookbook cubbie into your kitchen design doesn't just keep them out of the way and easy to find. It can also create a pretty display and add a pop of color and personality to your kitchen.
If your kitchen is in need of an upgrade, we can help! Contact our team to learn how we can help you design a kitchen that suits your cookie baking needs and more. Looking for some inspiration in the meantime? Check out some of our favorite kitchen design below!