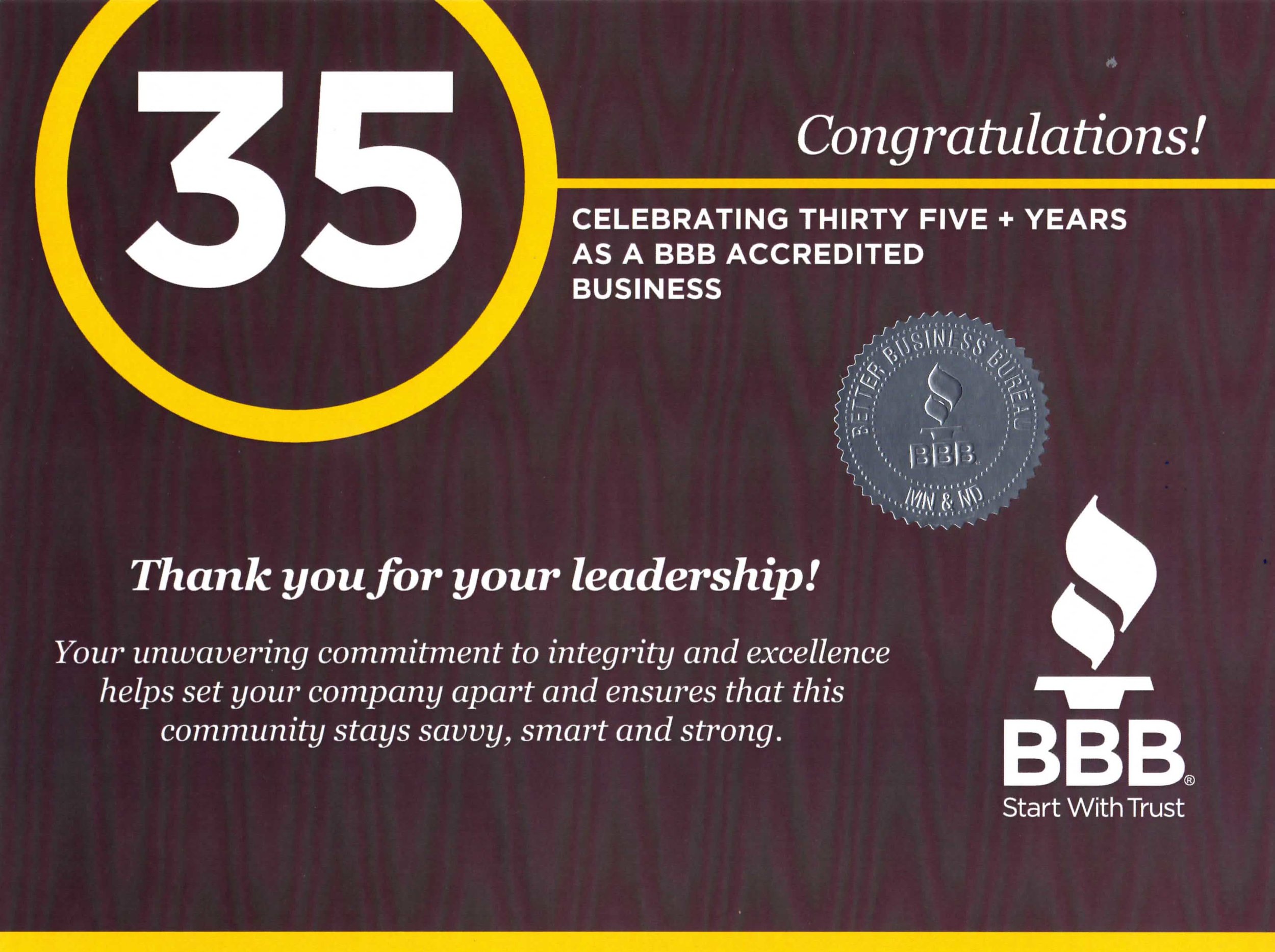 Last week we discussed the importance of the National Association of The Remodeling Industry (NARI) and why we feel a NARI certification should be one of the minimum qualifications that homeowners require when searching for a remodeling professional.  This week, we would like to discuss another important organization that we think every reputable business should be part of – the BBB.  The BBB or Better Business Bureau exists to further their mission of, "Promoting and fostering the highest ethical relationship between businesses and the public through voluntary self-regulation, consumer and business education, and service excellence." It is because of this commitment to business excellence that we here at Homecare have been proud members for the past 35 years!
While the BBB provides business reviews for both accreditedand non-accredited business es, there are several advantages to working only with BBB accredited organizations.  Those professionals that have been granted BBB-certification have made a commitment to uphold the BBB standards for trust which include, among other things, a promise to advertise honestly, operate transparently, safeguard customer privacy, and communicate efficiently.  In addition, the BBB offers complimentary mediation and arbitration services (for qualifying cases) to accredited businesses and their consumers.  With this in mind, we recommend that homeowners add a BBB certification (along with the NARI certification discussed last week) to their list of minimum requirements for all remodeling and home improvement professionals that they choose to work with.
In addition to business certification, the BBB also offers a variety of online resources on their website. Consumer tools include an online dispute resolution center, a searchable online database of BBB-certified businesses, alerts regarding any area or online business or charity scams, and more.
To learn more about the Better Business Bureau visit, www.minnesota.bbb.org.