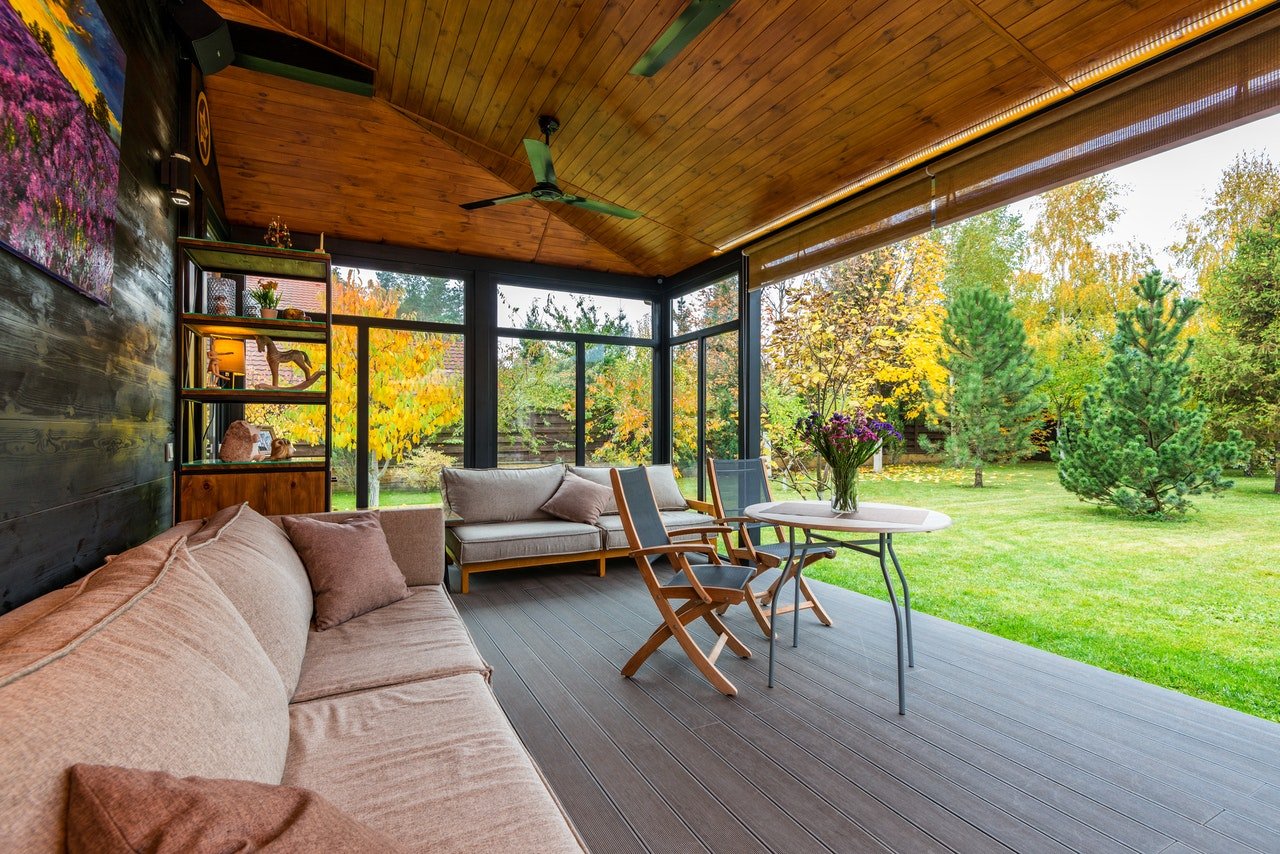 Whether taking on one or all of these projects this summer, they will prove to be an investment you'll enjoy throughout the summer and beyond. Get the details below!
New Windows
Replacing your windows means that for a short moment you'll have no window at all. A warm summer breeze is a perfect incentive for replacing your windows in the summer! Replacing old windows during the summer means you won't have to worry about cold drafts this winter. In the end, new windows will save you money by lowering your energy bills, so it's a win-win all around!
Decks and Patios
Adding a new deck or patio could change how you enjoy the summer months. These features expand your livable space and make everything from entertaining to lounging a bit more relaxed. Plus they're a functional way to add value to your home. One material we recommend and use often is composite decking. There are many benefits over traditional wood. Composite decking is low maintenance, moisture resistant, provides a high-end finish, is slip-resistant, maintains a better exterior finish, and stays cooler. Some brands even come with up to a 50-year warranty.
Gutters and Drains
Early summer is peak storm season, which means your drains and gutters get quite the workout. Make sure yours are ready for the onslaught of rain and debris by replacing any old or damaged gutters. Ensuring downspouts are properly pointed away from your home's foundation will help prevent flooding and foundation damage.
Driveways
Your driveways and sidewalks may not have fared well over the long winter. Check for damage and make repairs as necessary. If you are considering re-sealing your driveway this year, do so in the early summer. Conquering this project before it gets too hot will make it much easier and provide better results.
Kitchen Remodeling
Your kitchen may not be outdoors but summer is the ideal time to complete a kitchen remodel. The ability to eat outdoors (i.e. grill) all summer long takes the pressure off not having a kitchen. Tackle that kitchen remodel with less hardship, and be ready to enjoy your beautiful new space before fall. Plus, doing it now means no stress or cutting-it-close-deadlines as the holidays approach!
Need help with your summer remodeling projects? From kitchens and baths to windows and decks, we're ready to help you get your home in tip-top shape!
Contact us to get started on your home improvement or remodeling plans today! Homecare Remodeling is your trusted remodeling contractor for over 60 years.
Photo Credit: Max Vakhtbovych via Pexels