We are proud to announce that Steve Earl of Homecare Inc now has his Universal Design Certification. This will enable Steve and the Homecare Inc team to have a broader range of design and remodeling capabilities, improving Homecare Inc's ability to design for all persons and all living situations!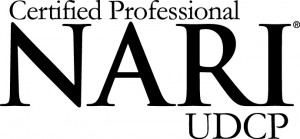 The focus of the Universal Design Certification program is on being able to adapt mainstream products or environments to particular users, or add features that make that product or environment usable by as many people as possible. Being able to design with this process in mind benefits everyone from a person with disabilities, to an elderly individual wanting to stay in their home, to the average homeowner who wants to make their home more accessible and more valuable for future buyers. The 7 Principles of Universal Design were developed in 1997 by a working group of architects, product designers, engineers, and environmental design researchers, led by the late Ronald Mace of North Carolina State University.   According to the Center for Universal Design in NCSU, these principles "may be applied to evaluate existing designs, guide the design process and educate both designers and consumers about the characteristics of more usable products and environments."  These 7 principles include:
Principle 1: Equitable Use
Principle 2 : Flexibility in Use
Principle 3: Simple and Intuitive Use
Principle 4: Perceptible Information
Principle 5: Tolerance for Error
Principle 6: Low Physical Effort
Principle 7: Size and Space for Approach and Use
Congratualtions to Steve on this achievement!  We are excited to connect with our Homecare Inc clients on how this new aspect of our service can create an outstanding remodeling and design experience with your home in mind. Please get in touch with us if you have any questions on how this concept can enhance your current or future remodeling project.