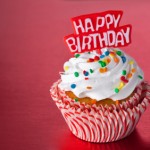 Happy New Year! This year we were particularly excited to ring in the new year as 2012 marks our fifty-second year of operation.  In honor of our birthday, we decided to take a look down memory lane at what was happening in the year of our founding – 1960. In 1960…
Elvis returned home from Germany after being away on duty for the previous two years.
The 1960 Summer Olympic Games began in Rome, Italy.  The US Men's national basketball team would go on to capture their fifth straight Olympic Gold medal.
The average cost of a new home was $12,700.00, the average annual income was $5,315.00 and the average cost of a gallon of gas was 25 cents.
Alfred Hitchcock's film Psycho was released. After terrifying audiences across the country, the film went on to be nominated for four Oscars and to win a Golden Globe award.
The first televised presidential election debate was held between Senator John F. Kennedy and Richard M. Nixon.
Pittsburgh won the World Series over the New York Yankees in a 4-3 series.
Harper Lee authored the Pulitzer prize-winning novel, To Kill A Mockingbird.  The book would later be recognized as a classic example of modern literature and would be made into an Oscar-winning film in 1962.
Thank you for allowing us to serve you for the past 52 years – we look forward to many more years of providing remodeling and renovation solutions!