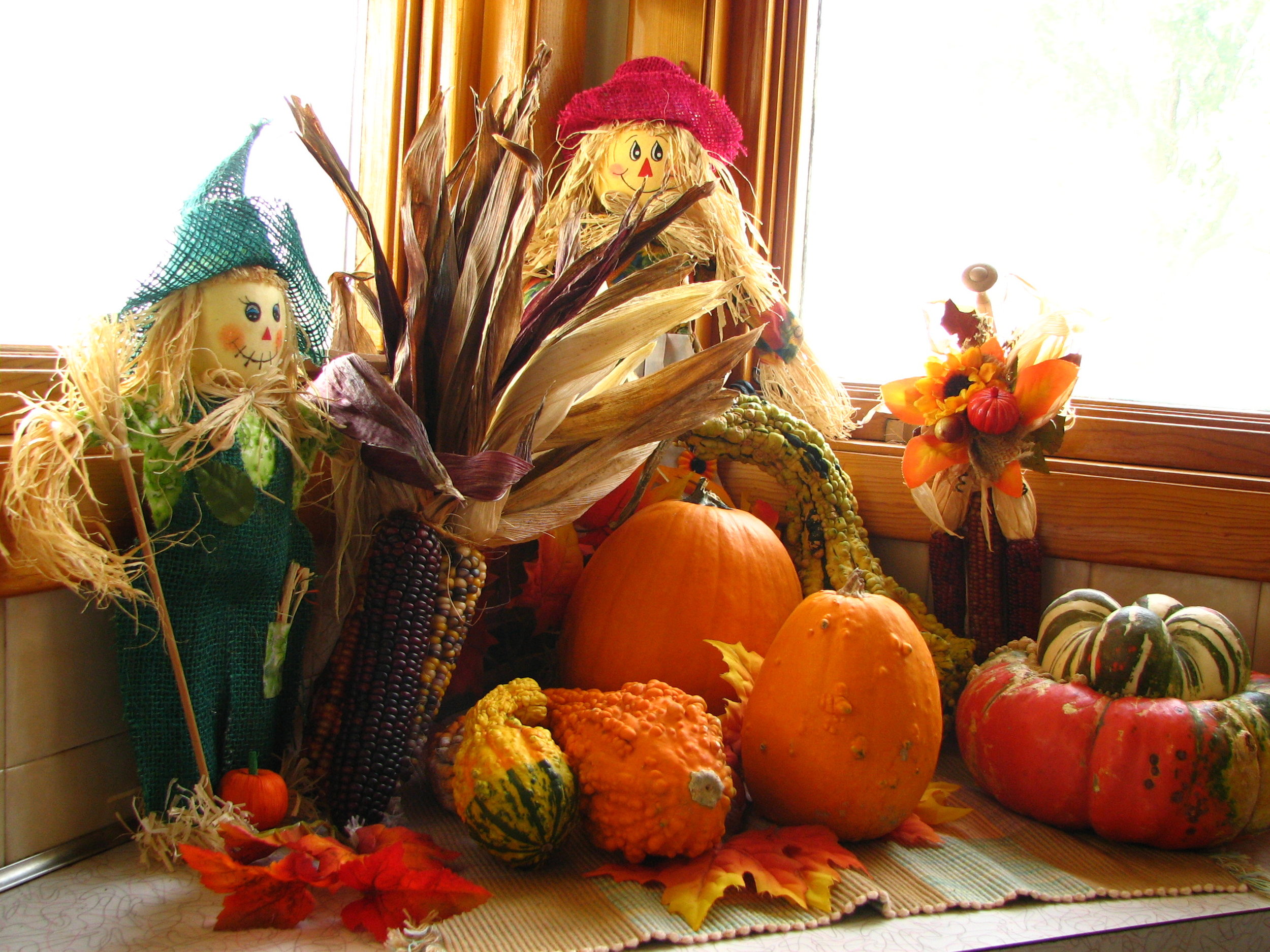 The impending holidays are a great excuse to spruce up your home as you prepare for seasonal guests!  With Thanksgiving just a few short weeks away, a full renovation may be a bit out of reach, but here are a few home improvements that can make a big impact for your guests before the turkey hits the table:
Provide A Warm Stay: Like any good host or hostess you want your guests to be comfortable and cozy while they are visiting.  With that in mind, make sure that your furnace is in working order and that your home has been properly winterized to prevent drafts.  Unsure of your HVAC system's status?  There is still time to hire a qualified professional to inspect your furnace.  In need of a replacement?  Consider an energy efficient model!
Welcome With A Wow: Your entryway will likely be the first thing that your guests see when visiting.  Make a lasting impression by renovating your foyer.  When designing your space, consider seating for guests to sit and pull their shoes on, hooks or other storage to hang coats and wraps, and a bright color that both welcomes visitors and complements the rest of your home.
Spruce Up Your Interior: Brighten your home's interior by sprucing up your house's trim and interior doors.  A fresh coat of paint on your trim and doors will not only help to cover hand prints and smudges but also help lighten up your home's common areas.  Also check your interior doors to make sure their form and function both still meet your needs.  If they are in ill repair consider replacement.
Repair Your Fireplace: A warm fire on a cold winter night is a holiday temptation that few of us can resist.  To make sure your fireplace is up to fighting form, have your fireplace inspected.  A qualified chimney sweep can check for flammable buildup, chimney blockages, broken dampers, or missing flue caps.